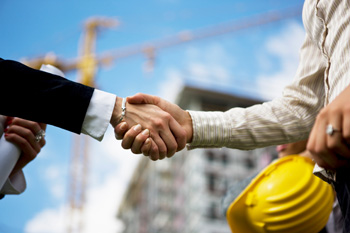 Courtesy-smrlaw
The new laws have made the legal recruitment market grow. The construction companies are keen on structuring flexible and scalable projects that need to meet pre-set legal documents. The professionals help the organizations to respond to the market conditions appropriately. Organizations have to choose professionals based on the specific skills required for particular projects.
Why hire construction contract lawyers?
Experienced and specialized- The construction contract lawyers have professional skills and knowledge that help organizations to mitigate risks as well as reduce the cost of training.
Temporary cover- As there are different kinds of contracts available the experts know it well when the temporary contract covers can be used to ease the workload during stressful times.
Increase in value- A contractor gets a fair deal for all the efforts he has put in when a construction contract lawyer represents him during the negotiation deal. The best result is assured and one can assert himself to get a contract on his own terms and conditions. A successful negotiation as promised helps increase the value of the contract.
Make the needs clear- Anyone can have the needs clear but the trap is everyone can't verbally put in their needs. The construction contract lawyers help contractors to make deeds as per their needs to avoid any misleading information.
Avoid disputes- The chances of disputes are reduced when a construction contract lawyer reviews the contract as he knows the potential risks better than anyone else.
Contractors should hire construction contract lawyers to avoid legal hassles.